The Evolving Contact Center: Customer Service Insights and Predictions
The Evolving Contact Center: Customer Service Insights and Predictions
The job of the contact center isn't changing – keep customers happy and keep them coming back. But everything about HOW that job gets done is changing and it's changing fast. How can customer experience leaders prepare for increasingly remote and hybrid workforces, plus ongoing challenges with hiring, training and keeping great customer service agents? What will CX teams need to succeed as AI, and emerging technologies such as the metaverse, change how they interact with customers?  How can you anticipate and meet customers' constantly shifting expectations?
Join ICMI and a panel of experts on August 17 to explore how contact center strategies, process, and technology will be changing in the next 12-18 months and what thought leaders predict for long-term contact center evolution. You'll leave with new insight into what those changes will mean for customers, contact center leadership and the agents that make or break the customer experience — knowledge you need to lead today and prepare your contact center for the future.
Speakers

David Myron
Principal Analyst, Contact Center Technologies –
Omdia
As part of Omdia's Enterprise IT team, David focuses on contact center infrastructure, workforce optimization, interactive voice response, and speech analytics solutions. He provides insight into these topics for vendor and enterprise clients through research, consulting, white papers, webinars, and blogs.
David started covering the contact center industry in 2001 as the customer service and support editor at CRM magazine. Later, he served as the publication's editor-in-chief and editorial director for more than a decade. While there, he also worked as the editorial director of Speech Technology magazine and was the founding editor of SmartCustomerService.com. David has won multiple writing awards throughout his career, including a Silver National and a Gold Regional ASBPE award for Original Research. He holds a BA in Communication (with a concentration in Journalism) from Hofstra University.
Patrick Russell
Director, Product Management –
8×8
Patrick Russell is a contact center expert with 18 years in the industry and is the Director of Product Management at 8×8. Patrick has held nearly every role within a contact center to include managing operations of several thousand agents and has been recognized as an industry thought leader by several organizations. With a passion for technology and finding new ways to help businesses improve, Patrick is an optimistic, creative thinking problem solver with an employee-first approach to improving the customer experience. When he's not working you can find Patrick working on carpentry projects or traveling the world.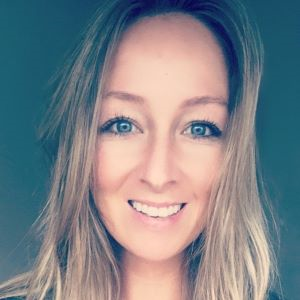 Jessica Smith
Senior Product Marketing Manager –
8×8
Jessica found a passion for customer experience when first introduced to the contact center market back in 2012. Throughout her time in this space, Jessica has worked in Product Marketing, Competitive Intelligence, and Sales and Channel Enablement giving a well-rounded depth of knowledge applied to her communication practices. Now as a Senior Product Marketing Manager at 8×8, Jessica champions thought leadership, experiential learning, and the promotion of new ideas to keep us all immersed in the changing landscape of CX & EX.. When work isn't the focus, Jessica is a lover of yoga, travel, and just about anything that puts her outdoors.

Tim McElgunn
Principal Analyst –
ICMI & HDI
Tim McElgunn is Principal Analyst for HDI and ICMI, producing and managing content and events for our community of contact center and technical support professionals. A skilled analyst, strategic advisor, writer and editor, Tim has extensive experience researching, synthesizing, and explaining strategic, regulatory, technology, and service trends. Before joining the Informa team, Tim held senior editorial and analysis roles at Bloomberg Law, Stratecast Partners/Frost & Sullivan, and Gartner.