If 2020 was about just one thing, that thing would be change. The pandemic changed so much for so many of us — the way we work, go to school, socialize, and think about our health.
For those of us seeking health care in the past year, telehealth became more prominent. All of a sudden, it seemed easier to schedule a consultation or routine appointment by video chat or phone call. This wasn't by accident: Health care regulations that spell out the kinds of technologies providers can use to deliver care were temporarily relaxed in the pandemic year, so that telehealth was more accessible to more people.
A group of Oregon organizations — including on-demand health care provider ZoomCare and OCHIN, the nonprofit that helps get innovative technology in the hands of providers in underserved communities — wants to make those temporary changes permanent. They're backing a bill in the Oregon State Legislature, HB 2508, which aims to do that.
I sat down with ZoomCare CEO Torben Nielsen and Chief Medical Officer Dr. Erik Vanderlip to learn more about the initiative and why they're fighting for it.
"The bottom line is, this bill would benefit all Oregonians who rely on telehealth to gain access to quality care, or who would benefit from increased access to telehealth as a reliable, safe, and effective way to access care," said Nielsen.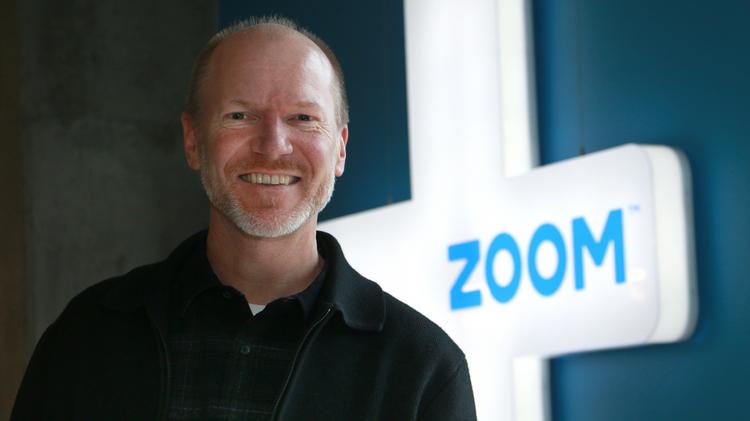 For nearly a year, in response to the pandemic and the need to keep as many people at a safe distance from hospitals and clinics as possible, state and federal regulators, insurers, Medicaid CCOs and providers have worked together to expand access to health care through video and voice communication, including payment parity for services that are delivered just as effectively through telehealth as through in-person visits.
"I've been practicing medicine for nearly a decade, and I can tell you that telehealth isn't just a nice-to-have," said Vanderlip, who is a practicing physician in addition to his administrative role at ZoomCare. "It's a really important part of the way we see, monitor, and support people through illnesses, injury and chronic conditions."
Supporters of the bill, such as ZoomCare, assert it would remove barriers to access to telehealth in all areas — including, importantly, mental health services. It would help improve continuity of care from one visit to the next and would help control costs associated with in-person visits as opposed to a mix of in-person and telehealth care.
HB 2508 is sponsored in the Legislature by Rep. Rachel Prusak (D-Tualatin). It seems like a no-brainer. But it's not.
Some insurance providers aren't yet convinced of the efficacy or the cost-effectiveness of telehealth; others seem to think that telehealth is essentially a "free" version of in-person care, without the overhead costs of an office and related equipment.
"That's simply not the case," Vanderlip said. "We hope to use our conversations about this important bill to change those perceptions."
Without HB2508, health care will be relegated to a regulatory framework last updated long before videoconferencing became the norm during Covid-19, Nielsen said, and that would be "absolutely devastating" to so many people who have come to rely on telehealth.
"This isn't just because people want to avoid in-person visits during a pandemic," Nielsen continues. "It's because people and providers alike realize the value of having convenient options that don't require getting to and from a clinic, waiting weeks for an appointment, or sitting in a waiting room wasting time when you could be getting the care you need."
---
This is part of a regular guest column written by the Technology Association of Oregon in the Portland Business Journal.