Technology Association of Oregon's 2021 IMPACT presents a series of conversations and online content supporting our efforts to engage with the community on the themes of Economic Competitiveness, Digital Transformation + Innovation, and Talent + Culture.
On Friday, March 5th, TAO hosted three interactive sessions focused on Economic Competitiveness featuring thought leaders from around Oregon and Southwest Washington.
ONE ON ONE WITH REPRESENTATIVE JOHN LIVELY
In 2020, TAO's "Resiliency Series" was created as an opportunity for community members to hear directly from elected officials, thought leaders, and community stakeholders about issues related to the resiliency of our region.
IMPACT: Economic Competitiveness continues our resiliency conversations as TAO President & CEO Skip Newberry and Representative John Lively meet to speak about the current legislative session and economic recovery and innovation-related priorities for the state.
With a long professional career in economic development, manufacturing, retail and managing call centers in Springfield, Eugene and Lane County, Representative Lively is the Chair of the House Economic Recovery & Prosperity Committee, Vice-Chair of the House General Government Committee and a member of the House Early Childhood and House Behavioral Health Committees.
FEATURING
Representative John Lively
Representative District 12 – Springfield – Oregon State Legislature
Skip Newberry
President + CEO – Technology Association of Oregon
PANEL: SERVICE SUPPORTING TECH
TAO members designated as Technology Service Providers have always proven to be more than just third-party consultants or outsourced suppliers of business services. They are true partners to the regional technology industry – providing consultation and thought leadership that support a robust innovation economy. This IMPACT: Economic Competitiveness session featured a conversation between Technology Service Provider representatives about how their industries are pivoting to a "new normal" that supports the growth of tech and tech-enabled companies in the region.
FEATURING
Sally Bell
VP and Executive Director, Southern Willamette Valley – Technology Association of Oregon
Dan Scroggin
Manager, Commercial Sales – BendBroadband
Tony Seminary
CEO – IT Motives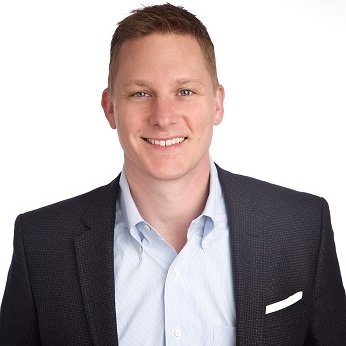 Eric Turner
Managing Director  – JLL
Tracy Vicario
Vice President, Benefits  – HUB International
Q&A REGIONAL ECONOMIC DEVELOPMENT PARTNERS
Economic development is a team sport. What we accomplish economically is done in partnership with an extensive region-wide network of economic development organizations and allies dedicated to helping our communities attract, grow and sustain business in our state.
The final session of IMPACT: Economic Competitiveness will be a Q&A featuring representatives from regional economic development organizations focused on best practices in responding to local workforce displacement, adapting businesses to temporary closure, and reduction of employees and loss of customers; preparing for future social and economic challenges ; and leveraging federal, state, local and private.
FEATURING
Erik Andersson
President – SEDCOR
Jennifer Baker
President – Columbia River Economic Development Council
Tory Campbell
Director of Economic Development – Prosper Portland
Roger Lee
CEO – Economic Development for Central Oregon
Cara Turano
Chief Operations Officer -Technology Association of Oregon