Event Details
Fri, Jul 11, 2014
12:30 PM-07:00 PM
Langdon Farms Golf Club, 24377 Aurora Road, Aurora, 97002
650.00 TAO Member - Foursome
800.00 TAO Nonmember Foursome (before June 7)
Become a member
Registration Information:
Online registration is available until: 06/07/2014
19th Annual Golf Outing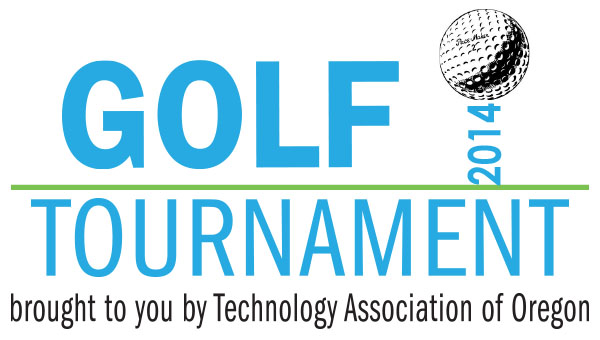 Join us for a day of golf as we celebrate our 19th annual outing which features several hundred of the areas technology professionals.  Use this as a way to spend quality time with employees and clients while reinforcing your brand with TAO members and friends!
Dinner is provided to the attendees, and there are fabulous prizes for those finishing at the top of the leaderboard! For those of you who may not be the top golfers, there are also raffles and very valuable giveaways!  If you are not a golfer, or just a TAO supporter, this is a wonderfully relaxing and enjoyable day!  But don't take our word for it, view photos from 2013.
Event Details:
When:  Friday, July 11th
Time:  12:00 PM - 7:30 PM  | 12:00 Bag Drop and Check-In Open | 12:30 PM Boxed Lunch and Putting Contest | 1:30 PM Golf  | 6:30 PM Awards Dinner
Where:  Langdon Farms Golf Club, 24377 Aurora Rd., Aurora, OR 97002
Dress Code:  Collared shirt, slacks, skirts and non-denim shorts | No heels or green damaging shoes
Meals: Boxed lunch, snacks, and BBQ dinner for all golfers will be provided
Drinks: Each golfer will get 2 drink tickets redeemable for both alcoholic and non-alcoholic beverages
Networking & Prize Drawings: Remember to pack business cards to enter Prize Drawings
Prizes include: 
Stoller Vineyards Gift Basket - Donated by Xenium HR –
Ticket to attend Party in the Pinot - Donated by Technology Association of Oregon –
Candle Basket - Donated by Vace Family Soy Candles –
$50 Langdon Farms Gift certificate - Donated by Comcast –
$100 Langdon Farms Gift Certificate - Donated by Comcast –
Golf Club - Donated by Technology Association of Oregon–
$25 iTunes Gift Card - Donated by Technology Association of Oregon -
Two Rounds at Langdon Farms (Including carts & range balls) - Donated by Langdon Farms –
Gym Bags - Donated by Langdon Farms –
$50 Dollar Amazon Gift Cards - Donated by Robert Half –
Fees:
REGULAR RATE (after June 7th)
Foursome - TAO Members $700 | Nonmembers $850
Single Ticket - TAO Members $200 | Nonmembers $250 
Presenting Sponsor
Tee Sponsors
Drink Cart Sponsor

Supporting Sponsor

Foursomes:
The Alley Group
AltSource
Apcon
Autodesk
Axian
Axiom EPM
Comcast Business (2)
Cresa (2)
Denali Advanced Integration
First Tech Federal Credit Union
ICON
Kforce
Moss Adams LLP
Perkins Coie LLP
Propeller Resources
Pure Storage
Robert Half
Snapflow
SRM Studio
Telx
TVT Video Technologies (2)
TW Telecom
VanderHouwen & Associates (2)
Viewpoint Construction Software
Watch this list grow - join in the fun, here! 
Sponsorship Opportunities Available!  Contact Amy.Choi@techoregon.org or Kari.Naone@techoregon.org.
Tournament Format: 
Format: 4 Person Scramble
The team tees off, selects the preferred shot and everyone plays from that location. Continue format until the ball is holed out.
PAR IS YOUR PARTNER.Pick up your ball and move on when you can no longer beat a score of par on the hole you're playing. Par is the maximum score, so that's what you write on the scorecard if you pick up.
Attention Sponsors - Important deadlines to watch!
June 27th    Confirm with kari.naone@techoregn.org the type of beverage you will be serving your tee
June 27th    Confirm with kari.naone@techoregon.org your tee theme and activity (contest, game, etc.) – contact us if you want help choosing a tee theme, game or gift idea
July 3rd      High resolution logos (300dpi+ Vector preferred or EPS) to 
July 3rd      Confirm with kari.naone@techoregon.org the donated item for raffle
July 3rd      Gift bag item to Southwick Specialty Advertising
July 3rd      Banners and raffle items must be dropped off at the TAO office