Event Details
Thu, May 15, 2014
05:30 PM-08:30 PM
Urban Airship, 1417 NW Everett St, #300, Portland, 97209
25.00 TAO Members
45.00 Nonmembers
Become a member
Registration Information:
Online registration is available until: 05/15/2014
Hire and Be Hired: Finding and building that perfect company | Dev Forum
We all want to work in that perfect company where all our co-workers are talented, committed, excited, and all-around wonderful to work with. What can you do to find yourself in that perfect company?
This special TAO event will train you in two strategies that you can apply at an individual and corporate level. For individual software developers and QA engineers, this event will cover how to find and get hired at that perfect company. For managers at technology companies, this event will cover how to recruit and retain great workers.
The event will include a panel with three experienced technology leaders from the Portland area. After 45 minutes of Q&A, we will break into informal mingling so that you can meet and greet other attendees, exchange contact information, pass around resumes, and hand out job opening descriptions. Beer will be served, of course.
 Speakers: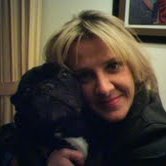 Martha Lewis , Senior Technical Recruiter, SparkPRO
Martha Lewis began her recruiting career in the Federal Government, sourcing people for Veterans Administration projects.  She transitioned to technical recruiting in the private sector in 1997, joining a Silicon Valley-based staffing agency and quickly starting her own recruiting group.  Martha's specialty was Bay Area high-tech companies, with an emphasis on venture capital-backed start-ups.  She has experience placing engineers and management professionals across the engineering spectrum, and has worked with such companies as Microsoft, Oracle, KPMG, and Broadcom.  Martha moved to Portland from Los Angeles in 2013 and currently works as a Senior Technical Recruiter with SparkPRO (formerly ATSI Group).  She holds a BS in Psychology with a minor in Human Resource Management from the University of Alabama.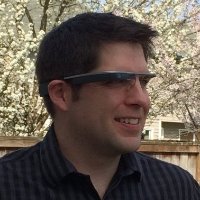 Andrew Richards, Chief Technology Officer, ReelDx
Andrew has held a variety of roles in the technology industry. Starting as a developer he has been part of QA, software design, software architecture, and management across a variety of platforms, environments, and disciplines. As CTO of ReelDx Andrew faces the daily challenge of implementing the vision of ReelDx; he oversees development, QA, IT, R&D, and Security. Prior to ReelDx Andrew served as CTO for nResult where he oversaw development, QA, IT, and professional services. In this role he worked with hundreds of companies from start-up to Fortune 500 on a variety of projects serving the Financial, Entertainment, Business and Medical industries. Andrew received his BS in Computer Science from Washington State University and continues to work with technology leaders to collaborate on the future of the industry.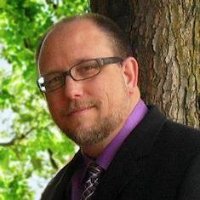 Brett Tramposh, Quality Practice Leader, Cambia Health Solutions
Brett has over 20 years' experience as a Quality Assurance professional working in the Portland area. Prior to Cambia Brett was Director of Quality Assurance at Webtrends, iovation and McAfee where he was instrumental in building both local and global teams, as well as hiring and mentoring new recruits. Cambia was recognized in 2012 with an award from Mayor Sam Adams and the City of Portland for their job creation innovation in hiring 20 new college graduates into the Regence IT department, and they continue with an aggressive college internship program today.
This panel will be moderated by Chris Scaffidi, Assistant Professor at Oregon State University.
---
Event Details:
When:  Thursday, May 15th
Time:  5:30 – 8:30 PM
Where: Urban Airship Atrium, 1417 NW Everett St #300, Portland, OR 97209
Cost:  $25 members | $45 nonmembers  |  $10 students
Series Sponsors: